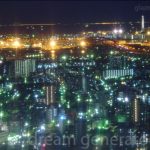 Old-school techno meets IDM. This gem from long-standing (active since 2001 and running) netlabel Kahvi offers an interesting blend of 90's techno sounds and 00's more refined approach to Electro. While the beats and bass synth lines sound almost retro to my 2017 ears, melody and harmonies sound fresher.
Flood is the most radio-compatible song of this release.
Railing continues where Flood left, raising its bright melody to meditative heights by (splendid) repetition.