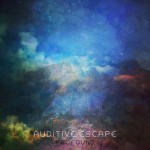 Convincing downtempo trip hop. Ok, "convincing" might sound a bit too corporate for this lush piece of an album, flirting with ambient genre elements. French artist Jean Patier really knows how to turn the knobs to create deceptively simple chill out tracks. Read on for my two (from 10) favourite tracks and the release link.
Water Side is a beach club pleaser. Sipping a cold drink while chilling in the shadow of a palm tree…
Cry in the Sun takes its time with a 2 minute long ambient intro, before softly introducing some percussion. Sleek!
Download
Release page (Dusted Wax Kingdom)
Release mirror (archive.org)