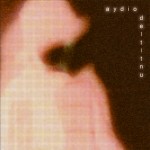 Laid-back trip hop with grooves. Where conventional trip hop serves monotonous boredom, Aydio excels with groovy bass lines, atmospheric guitar samples and a blend of vintage and modern soundscapes. 4 tracks or 20 minutes worth of great background music await you.
Deltitnu is the album's flagship. Everything just fits..
XHD is carried by a catchy guitar riff, floating above meditative percussion.
Download
Release page (archive.org mirror)
Play on freemusi.cc