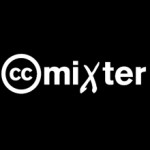 Anthological compilation of radio-ready music from ccMixter. ccMixter is a site like Soundcloud, but much older and – as the name implies – founded around the idea of Creative Commons music and remixing. This compilation has its roots as playlist from a ccMixter developer. It bundles some of the less underground tracks on the platform. I just cite the release notes, followed by my usual two picks:
This playlist represents a sampler of "straight" pop and R&B done by producers who have an ear for the popular without sacrificing artistry.
Where I Stand is radio-ready pop music at its best with excellently produced and recorded vocals & instrumental accompaniment.
You've Got Me bubbles and hovers above a soft carpet of smooth chord pads. One of my few 5 star rated songs!
Download
Release page / original ccMixter playlist
Play on freemusi.cc