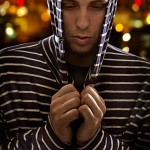 Usually I only write reviews of music that is hosted on the Internet Archive, from time to time I have to make an exception to this self-imposed rule. Remix artist Pretty Lights from Colarado, USA, has distilled a glitchy style of sampled instrumental hip hop with disco attitude. Fortunately, I found two of his tracks available for direct streaming, so read on and decide yourself if you want to add this artist to your collection…

Total Fascination is IMHO not his best track, but has all typical features, that are funky grooves, catchy synth pads and sliced vocal samples.

PL vs Radiohead vs Nirvana vs NIN is an ultra-cool melange of Radiohead's "Everything in its Right Place", Nirvana's "All In Place" and Nine Inch Nail's "Closer". It is Pretty Light's latest release on his homepage, where you can download all in all 6 releases. Better get them all!