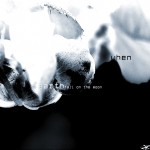 A well mixed one-file EP comes from Yasahi, released at the netlabel Sublogic Corporation, which specializes in electronic dance music. This release is a solid breakbeat breakfast. Five songs with a total playtime of 17 minutes wait to be discovered.
In this case, both download and this preview contain all tracks in a single file. The download also contains a cue file that allows direct access to the individual tracks like the track on an audio CD. Using the program mp3directCut, you can losslessly cut the single release to individual songs. But back to the music:
Too Much To See, my favourite song on this release, starts at 3:24min. Give it a try!