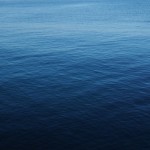 Al Gore's film "An Inconvenient Truth" (2006) was the first big documentary film that received international attention. It covered the current scientific knowledge global warming caused by the artificial greenhouse effect.
Now the film "Home" by the French director Yann Arthus-Bertrand is published. It tries not only to focus on the climate issue but to show the whole picture: exhaustion of natural resources, energy consumption, biologic diversity, pollution and the rising gap between industrialised nations and the rest of the world.
In beautifully filmed footage entirely shot from helicopters the dimension of nature's beauty is shown. And there is something very special about this film: It is free. That means: on 5th June the film was released on YouTube and broadcasted on French television. Public emissions were organised, too.
Having won the company PPR as sponsors and Luc Besson as producer, the year-long production phase with three film teams operating all over the world could be realised. Over 400 hours of footage were created.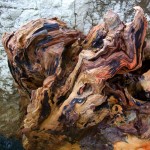 The film start with the earth slowly appearing in sunlight. In the first ten minutes then the history from the appearance of life to us is told. It shows how we converted from hunters to farmers about 10,000 years ago. This change made it first possible to support settlings bigger than small villages: cities were born. But growth still was limited by the work needed to cultivate the land.
This changed dramatically after the industrial revolution and especially when oil began to be exploited. The film visualises this with a hard cut from a small settling to a modern skyline. Oil gets the hitting name "pocket of sunlight" that it is. Using the solar energy harvested million years ago, mankind began to develop incredibly fast.
Using fossil energies for transport, industry and agriculture allowed us to expand our cities and population. Also our use of water increased by magnitudes. Species are extinct at a rate 1000x higher than it used to be thanks to possessive activities all over the globe.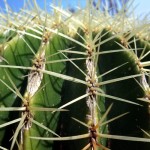 The film succeeds in transporting its message: we must change our lifestyle, or we risk to destroy the foundation of our existence on earth. We must abandon our dependence on non-renewable resources like fossil fuels. We have to economise the waste of goods. We must reduce our consumption of energy.
The film ends with examples of change towards a sustainable future like the use of renewable sources for energy supply and the creation of natural preservation parks. The film states: "It is too late to be a pessimist." We have still time to act. We as a global community. I think it is our duty to act responsibly: How can we dare to call us homo sapiens and fail in a discipline every bacteria succeed in: to preserve Earth, our home.
Links
Watch "Home" in full length (90min) on YouTube. Hurry, it will be only available until 14th June 2009.
Official homepage containing information about the film's creation.
Totally unrelated, but maybe useful: the Add-on Easy YouTube Video Downloader for the internet browser Firefox enables it to easily download videos (even in HD quality, when available) from YouTube. This might be handy for long videos or films that are only available for a short time…